This page was last updated: January 22, 2015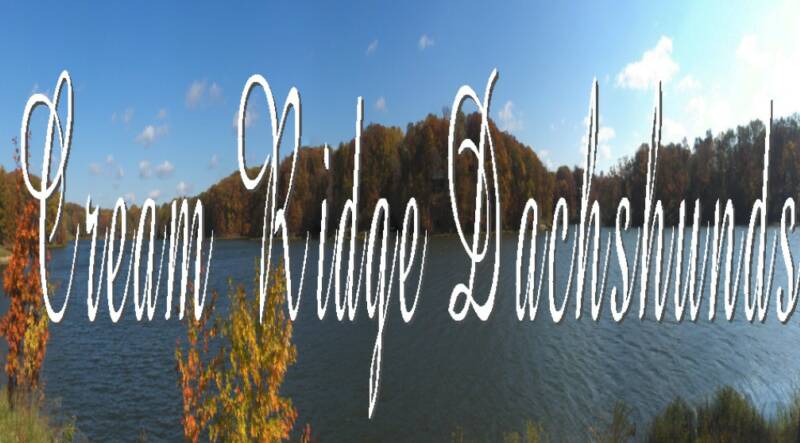 We are small show breeders located in west-central Illinois.  We breed a few litters a year.  At this point we are breeding miniature long-haired Dachshunds.  We have recently begun showing standard wirehaired and standard smooth dachshunds as well.

Those puppies not kept here at Cream Ridge Dachshunds will be offered as breeding/show prospects or loving companions, depending on the degree of conformation of each individual puppy.

At Cream Ridge Dachshunds, we are committed to improving the quality of the Dachshund Breed.  In addition to conformation, we breed for health and temperament.  All of our dogs are raised with love and care, and lead happy, healthy lives as members of our family.

217.322.3804 (H) 217-491-0139 (C)

  Click HERE to go to Jerry's  website! -
Watch his show career unfold, and learn more about Jerry and his family!

Click HERE to go to Jackson's  website
"Winston" - Cream Ridge Once Upon a Dream at Sunderman's, a Logan/Jewel son, wins an Award of Merit at this year's AKC Eukanueba Champsionship!!! Congrats to owner Jen Sunderman for all your terrific care and campaigning of this awesome dog!

AKC Champion Conformation Titles completed to date in 2014:  4

1 - 18 - 15 Cream Puppies!